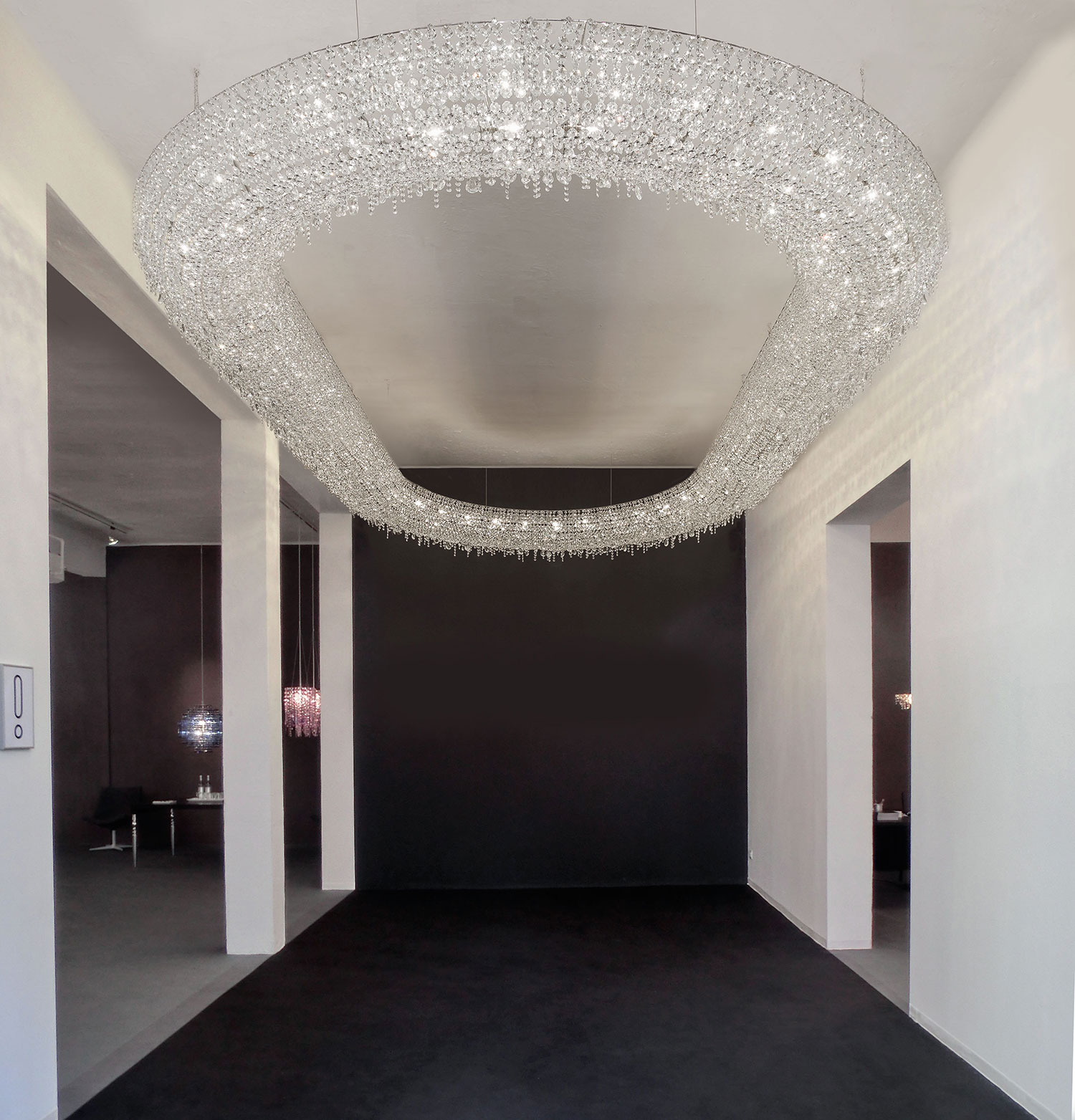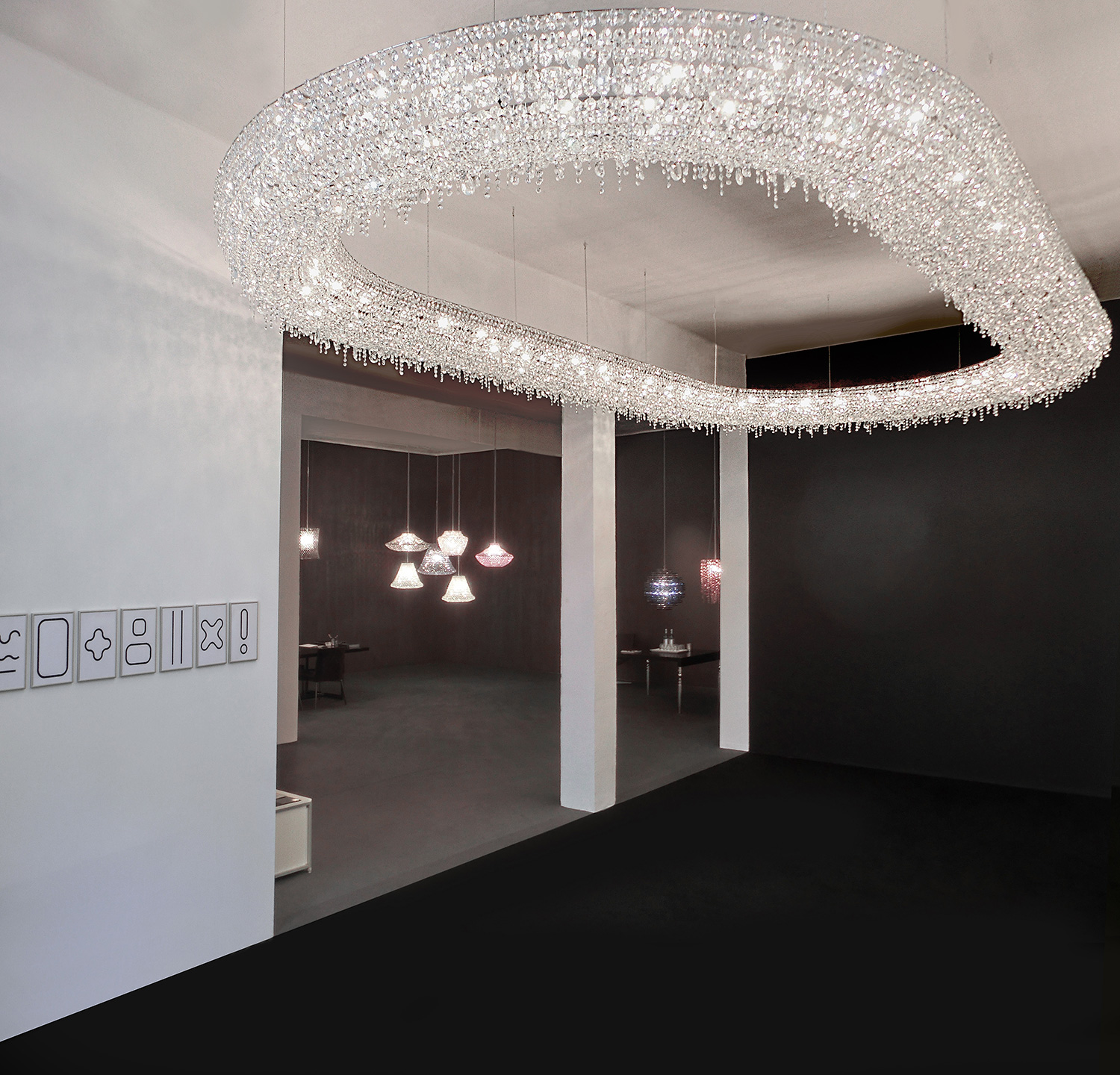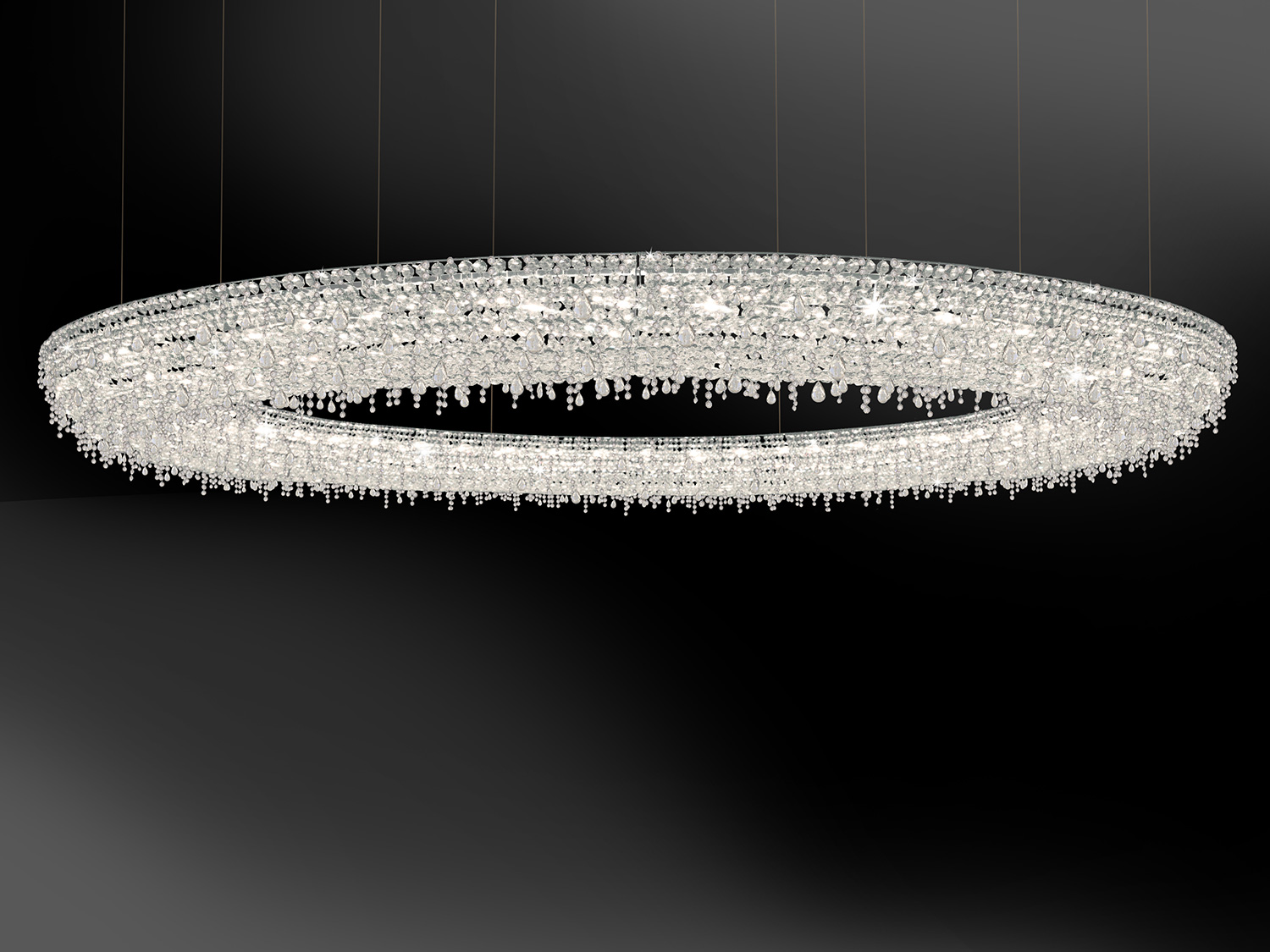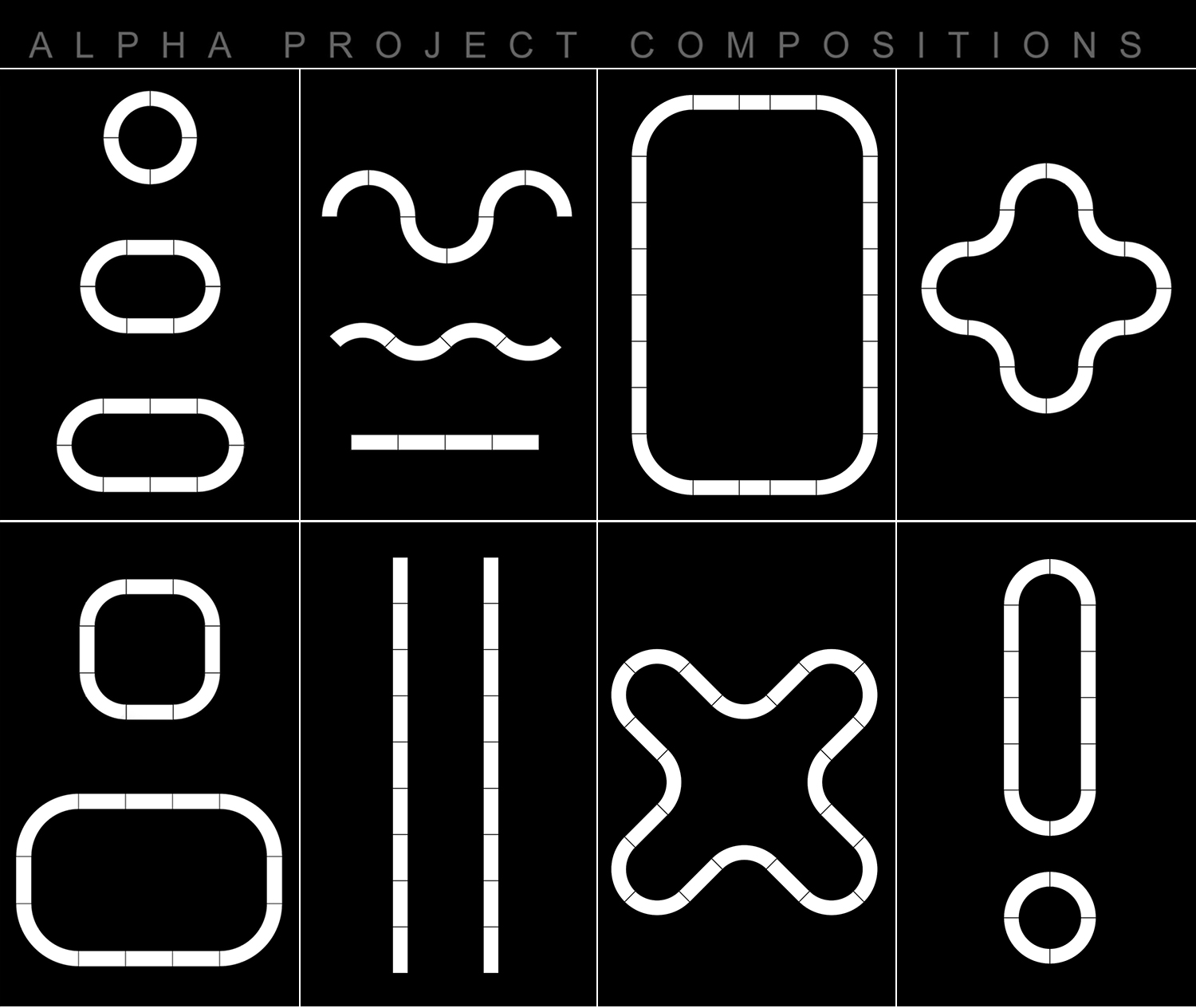 LOLLI E MEMMOLI COTRACT DIVISION DESIGN WEEK 2016
During Salone Internazionale del Mobile 2016 Lolli e Memmoli presents Lolli e Memmoli Contract Division (LMCD), a new line of product created specifically for the lighting requirements of large spaces.
Alpha Project is composed of two curves and two straights segments of different size. The modules can be combined in infinite ways, and their configuration can be varied to obtain different projects.
Presented at the Salone Internazionale del Mobile 2016, and on permanent display in Lolli e Memmoli showroom, a large chandelier consisting of eight modules, is located in a scenic black and white corner, as a neutral container that hosts this great element almost to suggest the possible locations in large spaces.