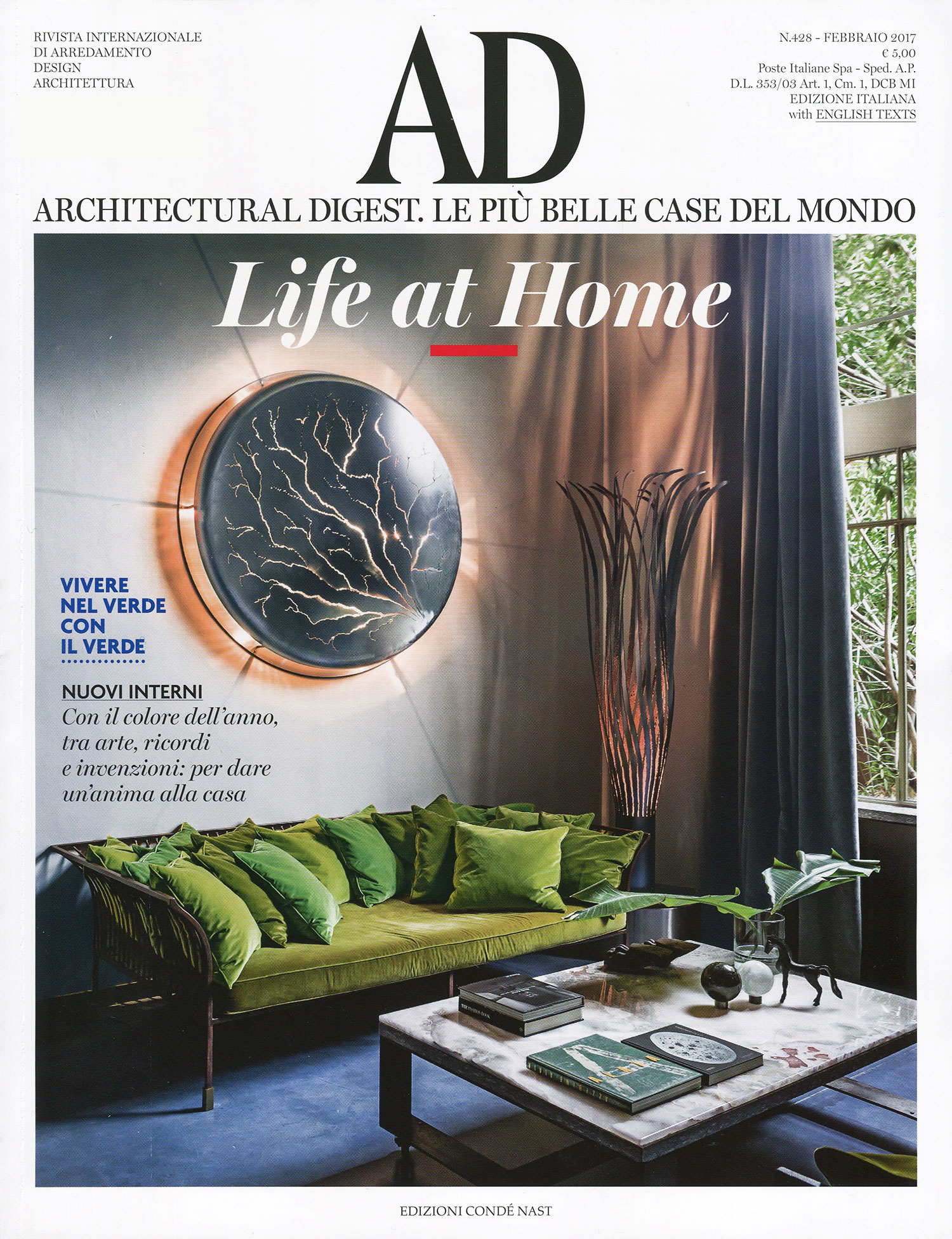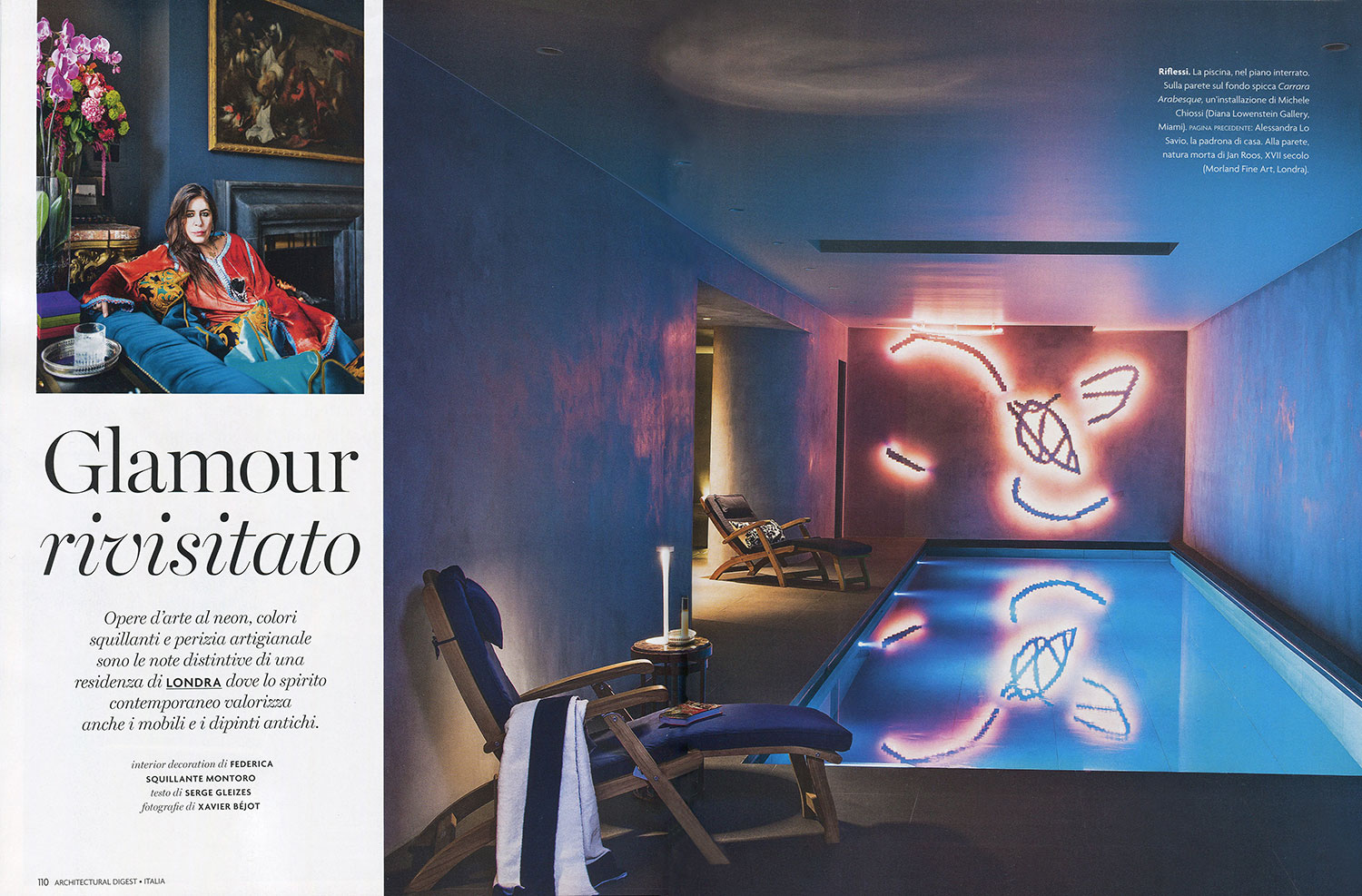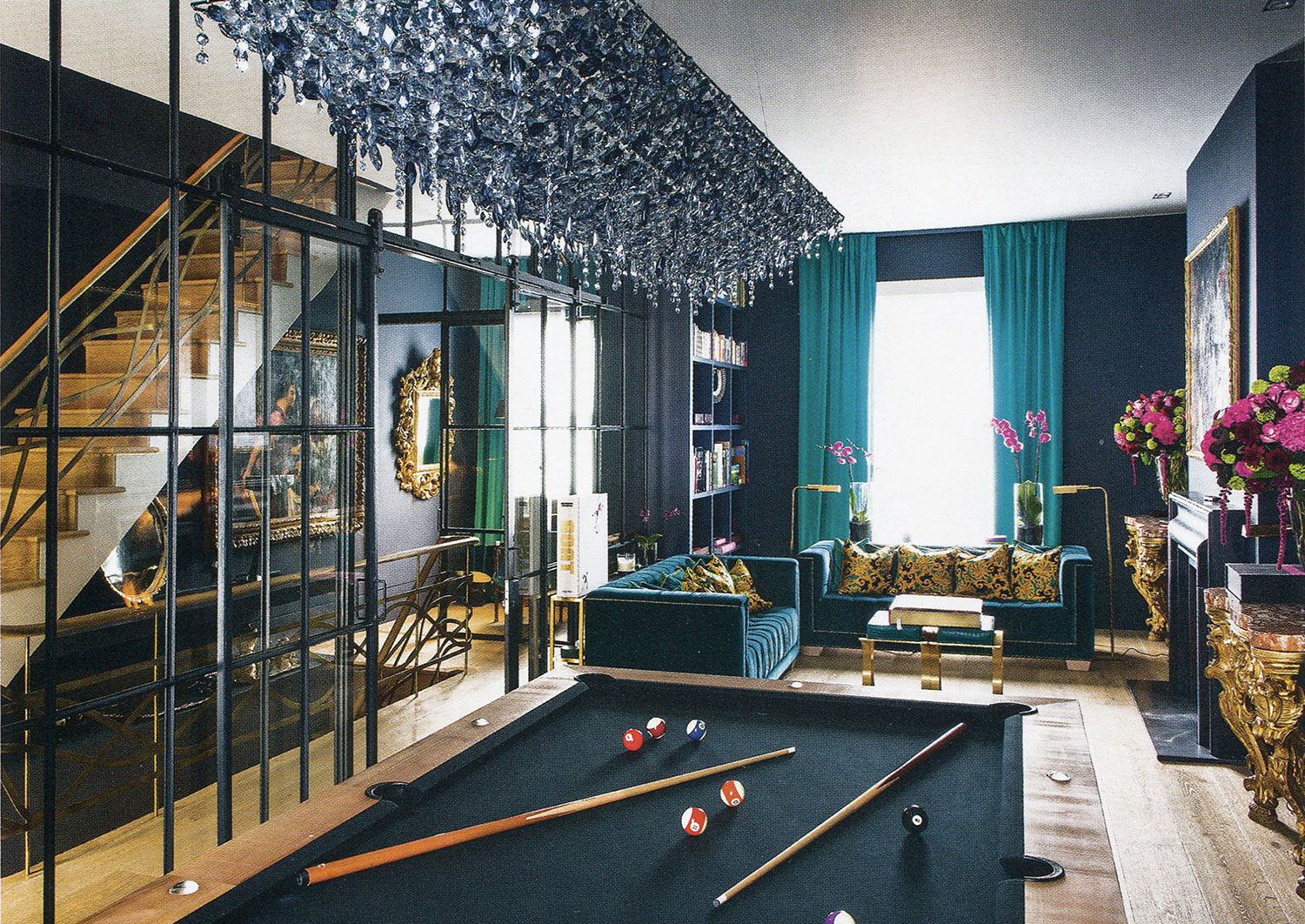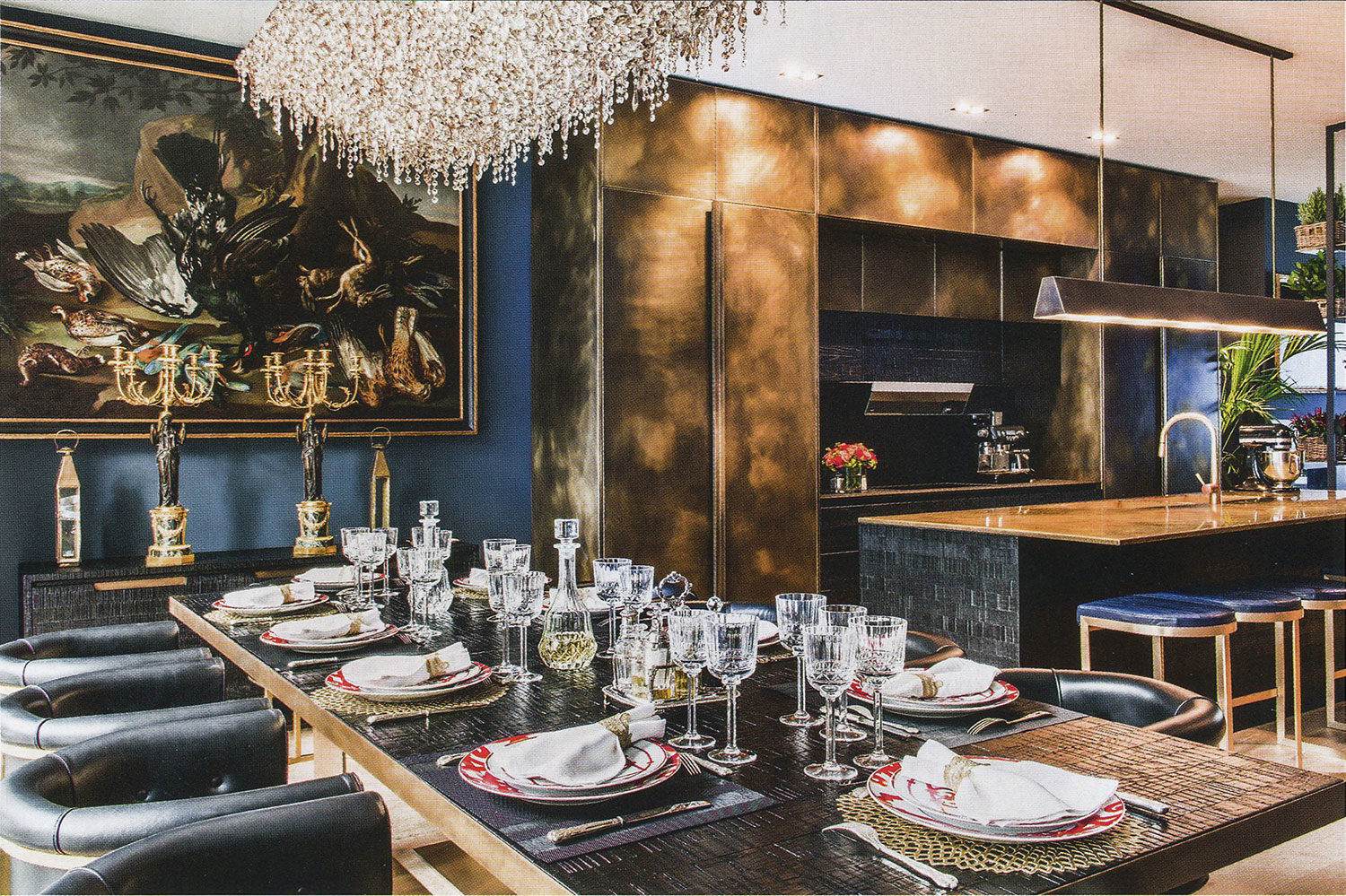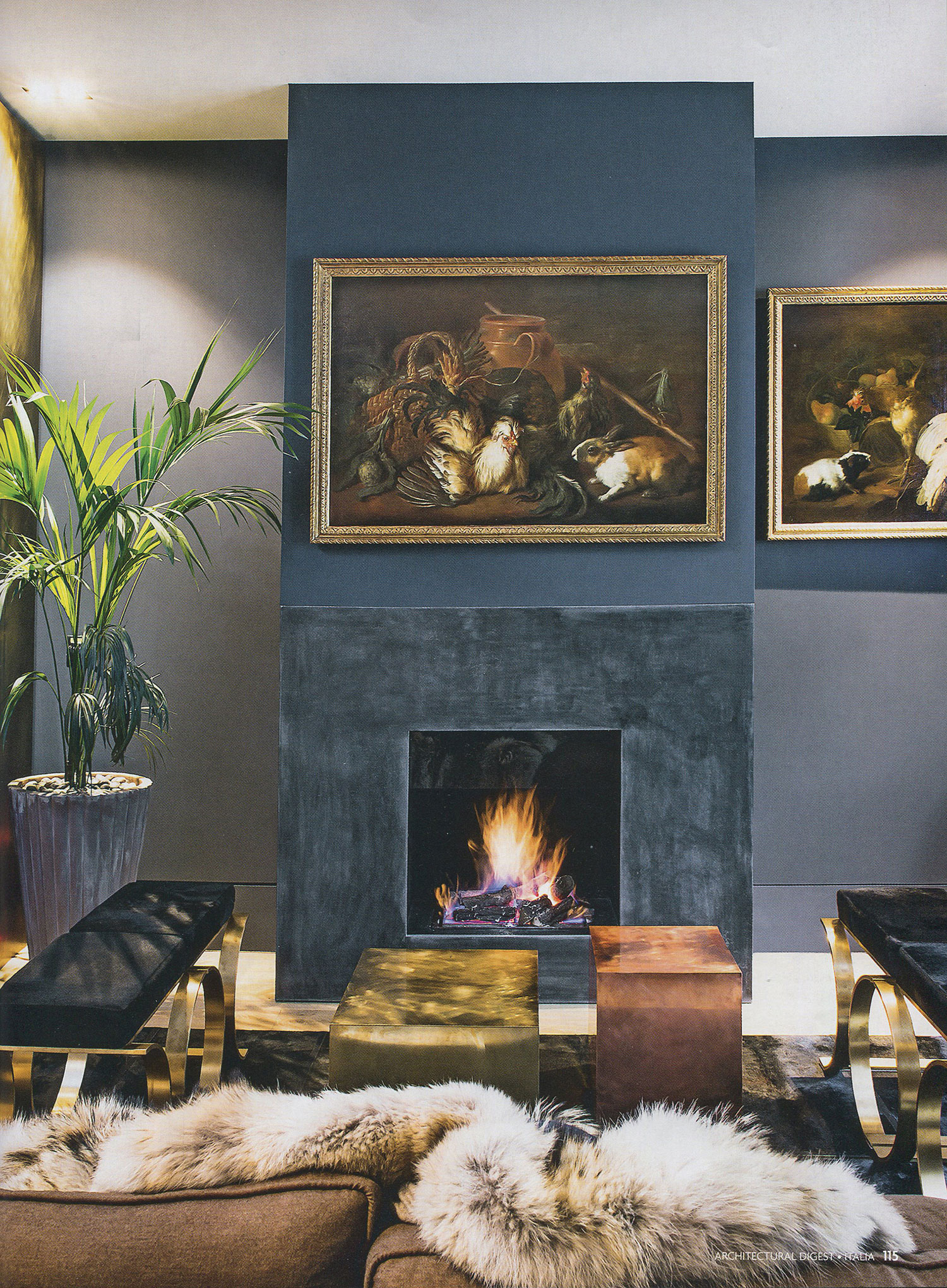 GLAMOUR REDUX FOR AD FEBRUARY 2017
Neon artworks, bright colors, fine craftsmanship are the distinctive features of a residence in London.
Art is a vivid presence, thanks to the owner fine collection of Flemish and Italian paintings from the 17th and 18th centuries, including hunting scenes, still lifes, and several masterpieces by Guercino.
The furnishing combine custom contemporary pieces with antiques, mostly from Morland Fine Art in London. In this sophisticated context are included two stunning Ugolino Rectangular chandeliers by Lolli e Memmoli.