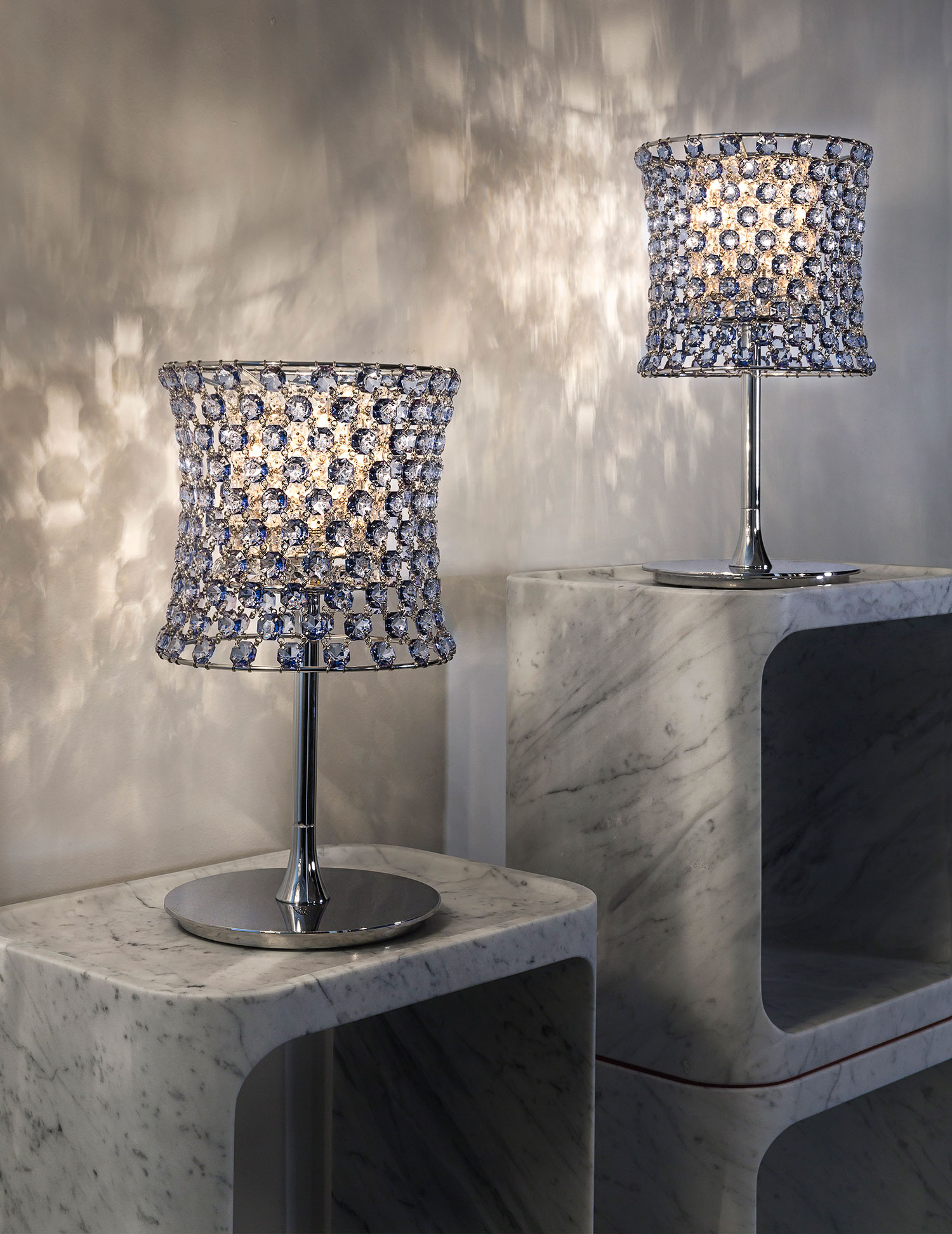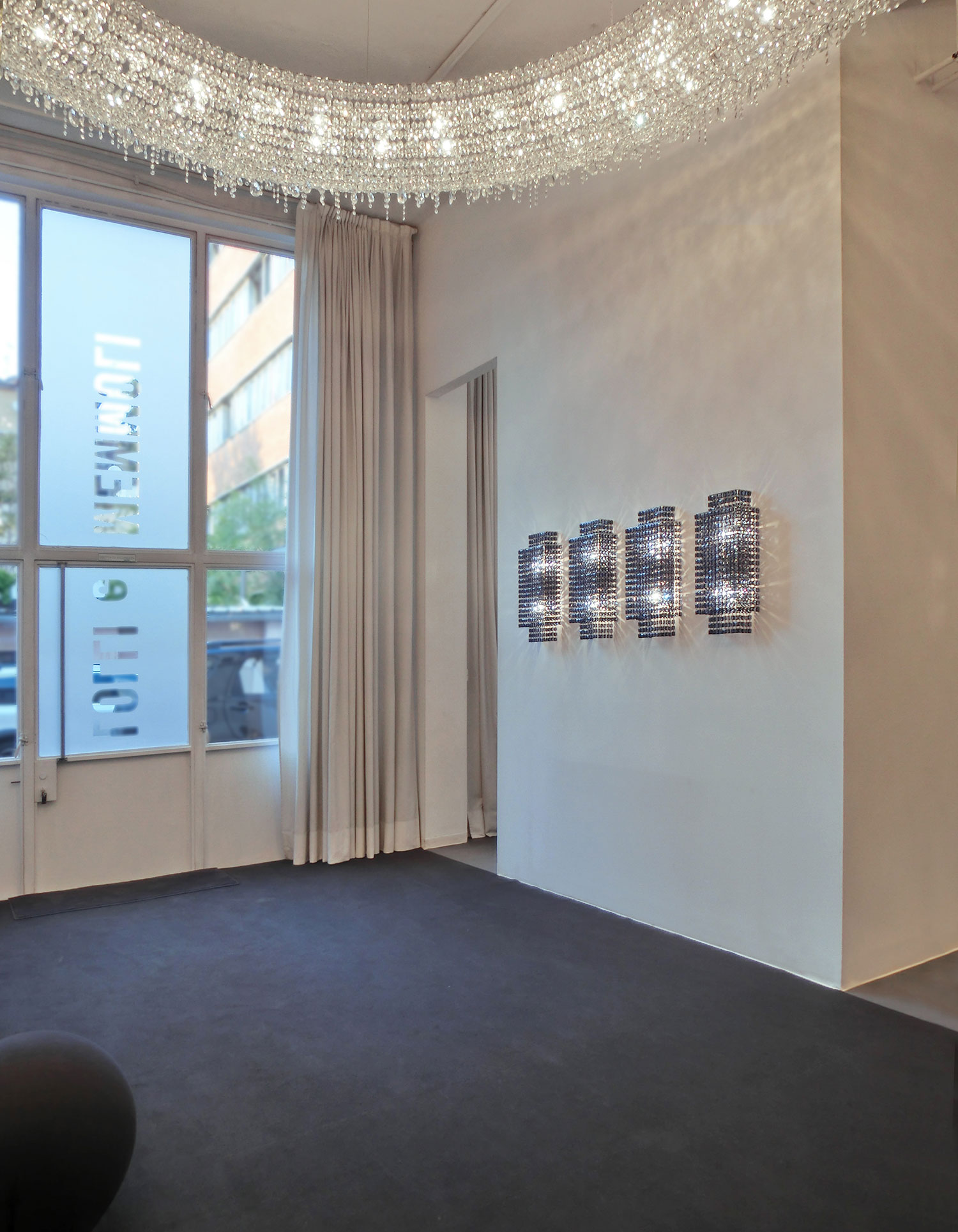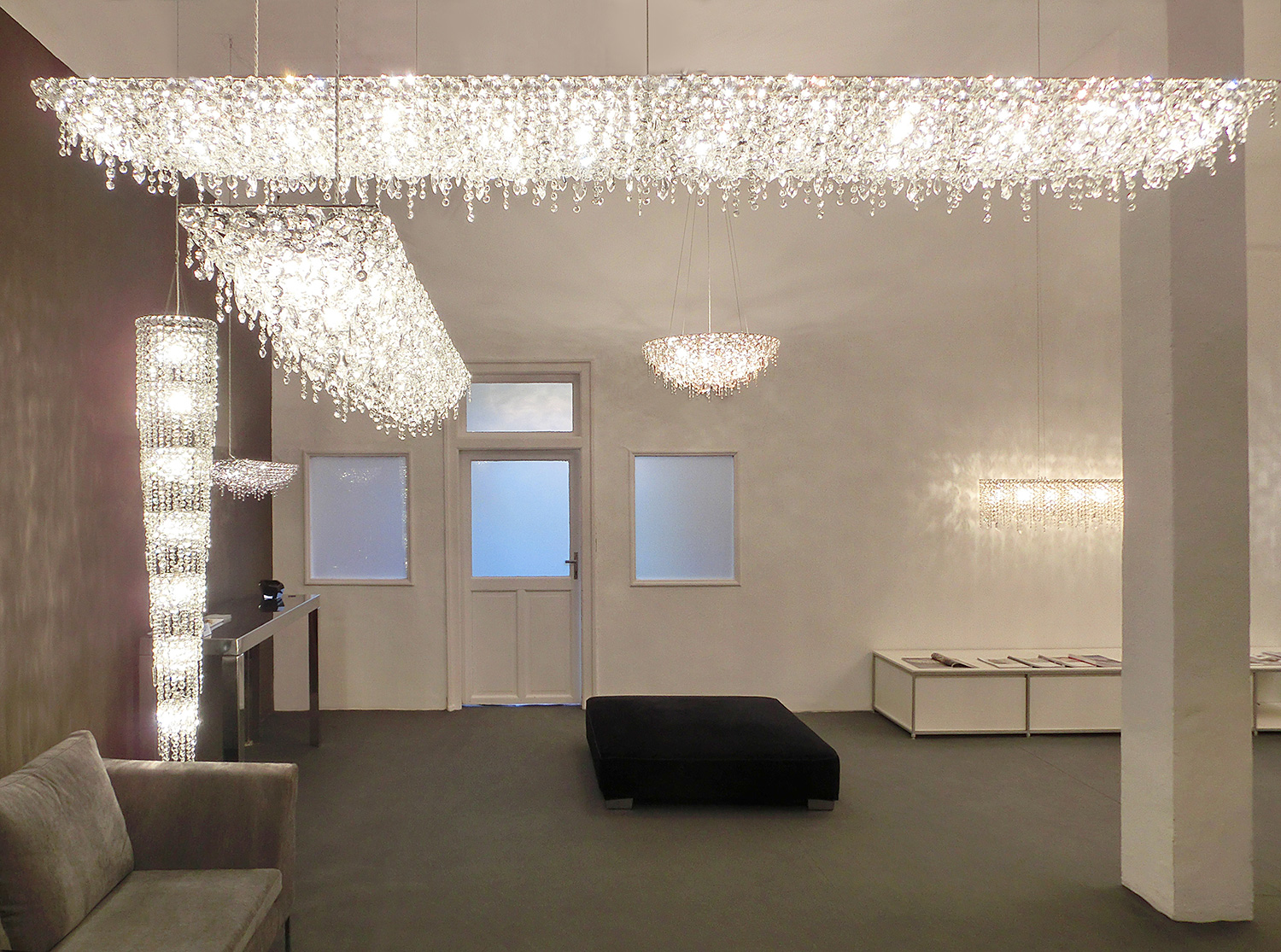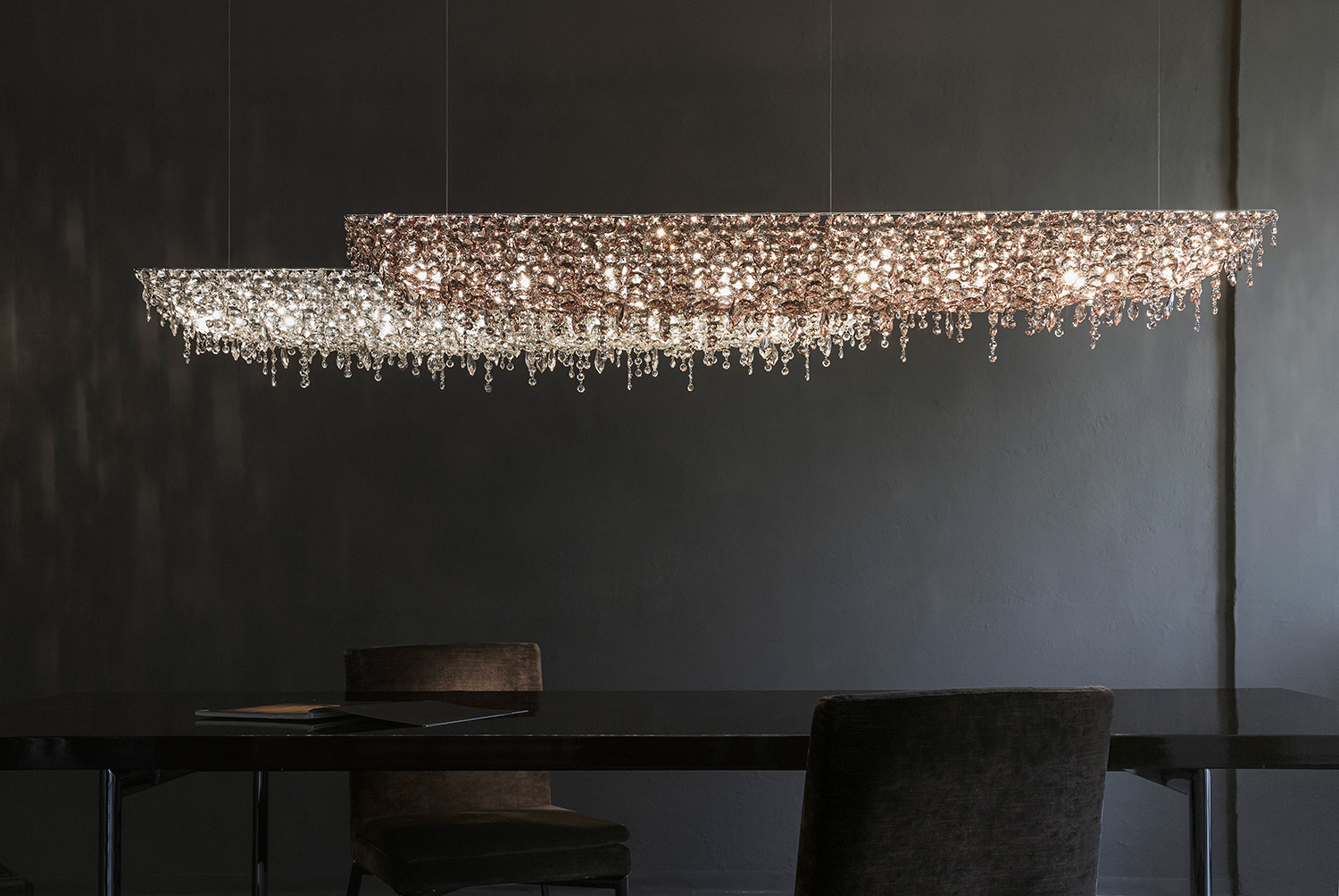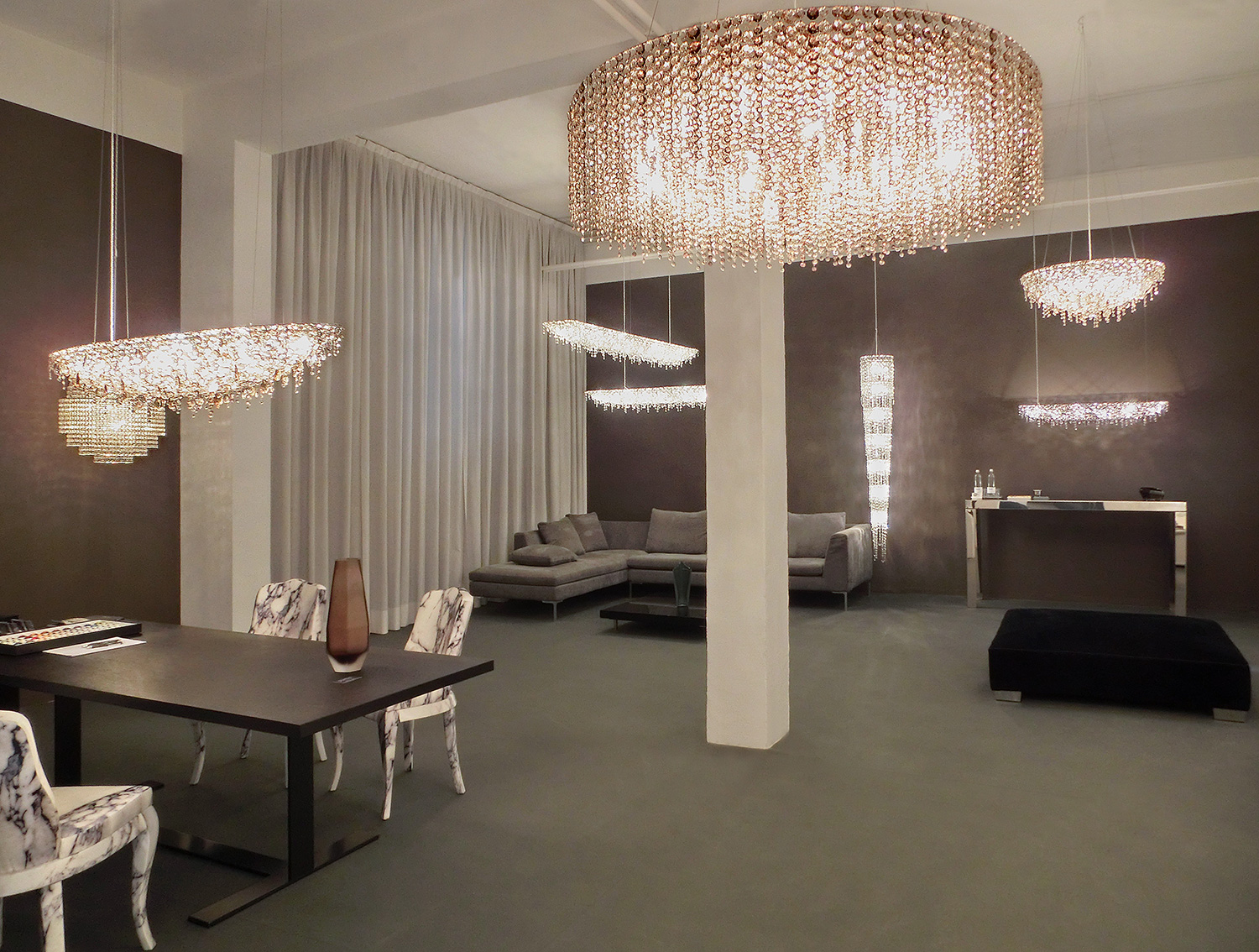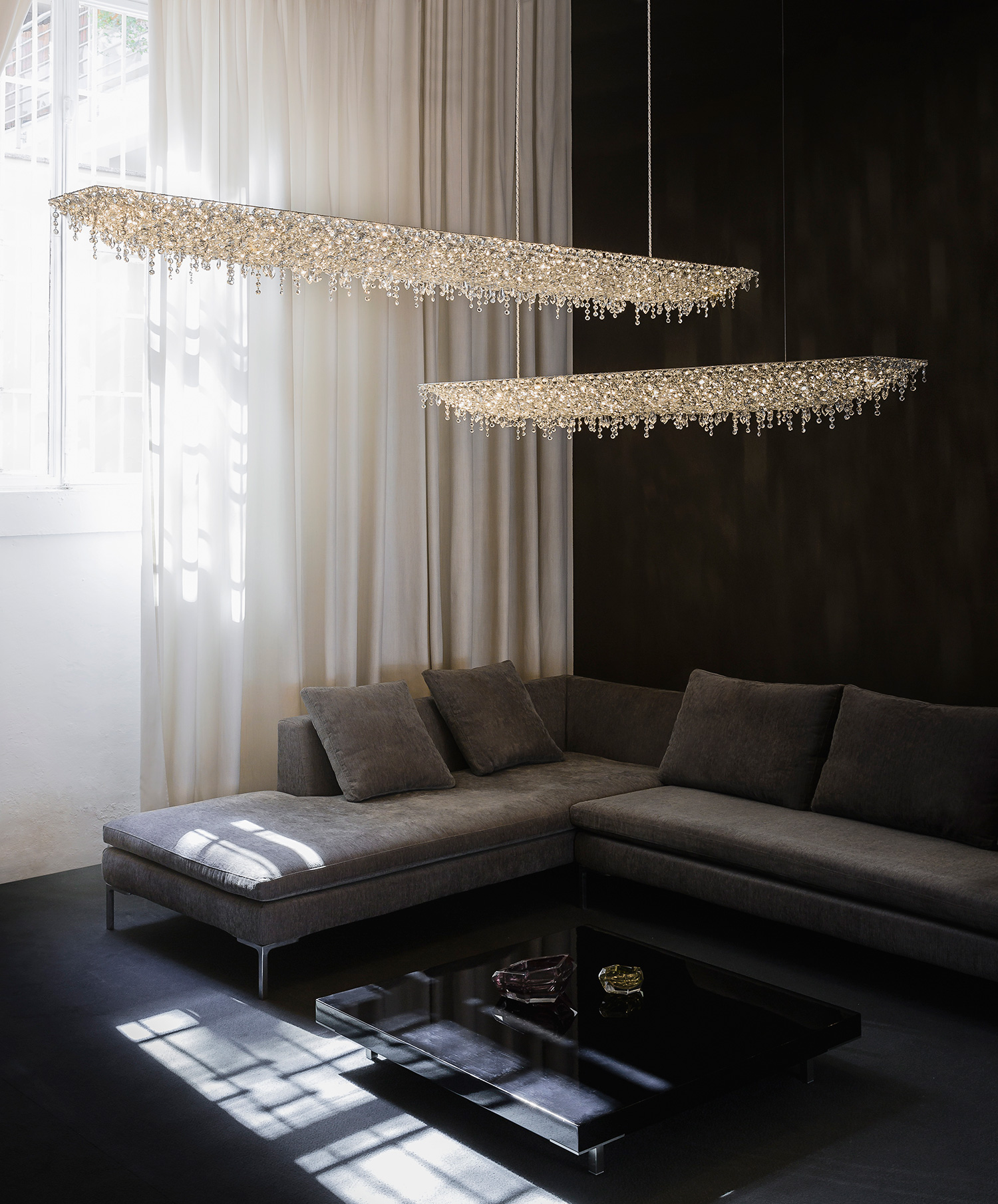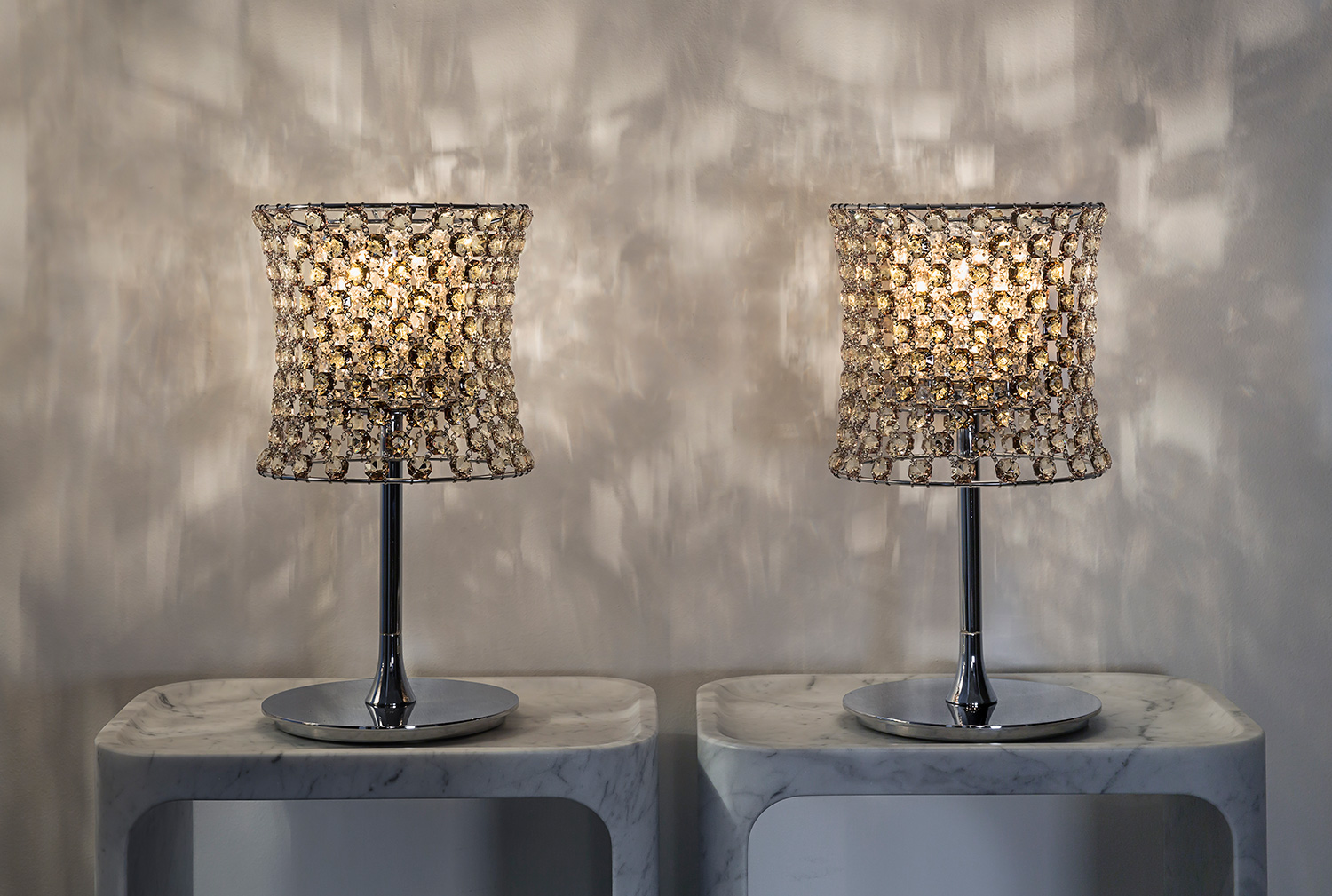 MILAND DESIGN WEEK 2017
SHOWROOM EXHIBITION
Crystal is the element defining the design language by Lolli e Memmoli; crystal is the material with which the brand is experimenting new interpretations of lighting design; crystal is the starting point of an inspirational journey.
Lolli e Memmoli is inviting design enthusiasts to Milano Design Week, at its exhibition space, to share an experience of lights and colours through the display of new products, U ñ Line suspension lamp and Aires T Mini table lamp, with a few iconic designs by the company. Surrounded by neutral colours defining the flowing composition of the space, the transparencies of crystals light up a cascade of flares combined with deep blue and light blue shades or neo-retro pink and mauve.
Within a juxtaposition of symbolic references and philosophical reflections, Ivan Lolli and Mario Memmoli present a journey engaging visitors in an emotional crescendo. The series of Ugolino lamps available in its many forms, Circular, System Square, X, Slim, and a new take on the Aires table guide towards the center of the exhibition space where the majestic Alpha Project is shining, the modular design for lighting architecture in the contract field.